Here is a graphic of how the post option looks and what the buttons mean.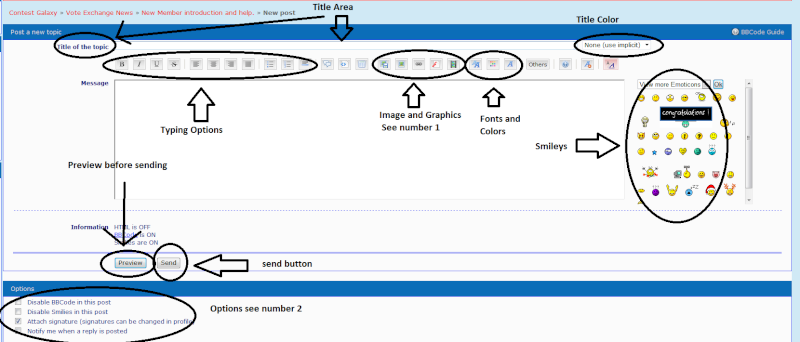 number 1.
To host an image see this Help topic. "link"
Number 2
Disable bb code in the post (this option is hardly ever used, I susgest leaving it as it is.
Disable Smilies in this post. this options removes the smileys from displaying in the post.
Attach Signature. See Help topic. http://www.contestgalaxy.com/t2188-signature-help-topic
Notify me when a reply is posted. Send you an email when someone posts on your thread. This can be annoying but Its also a good reminder to return votes.
see help topic. http://www.contestgalaxy.com/t242-removing-notifications-of-posts